---
"Madlib Sound Ancestors" el album en colaboración de dos genios de la música
Escrito por Press WHO el enero 14, 2021
Hace algunos días, Madlib y Four Tet anunciaban los últimos detalles de su album en colaboración,"Madlib Sound Ancestors". El disco en cuestión, con 16 tracks, verá la luz el 29 de enero bajo el sello "Madlib Invazion". No obstante, los artistas no han podido contenerse y ya podemos escuchar dos de las piezas: Hopprock y Road Of The Lonely Ones.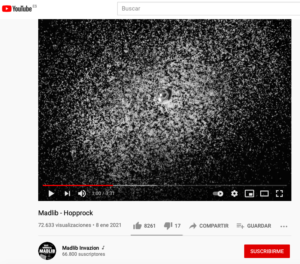 La propuesta de estos músicos, que vienen de mundos muy distintos (el hip hop y la electrónica experimental) es innovadora y muy original. Según ha publicado Tet en su cuenta de Instagram, su compañero "siempre está haciendo mucha música en todo tipo de estilos, y estaba escuchando algunos de sus nuevos ritmos y sesiones de estudio cuando pensé que sería genial escuchar algunas de estas ideas convertidas en un álbum en solitario de Madlib". Así, llegaron a un acuerdo: Madlib se encargaría de los sonidos, de la música en sí, y Tet de su edición. 
Por último, es importante destacar el tiempo y el trabajo que ambos le han dedicado, pues éste no es un proyecto de un mes. De hecho, se han tirado "un par de años" trabajando en él y, por fin, han conseguido lo que querían: crear algo totalmente nuevo y rompedor. 
Desde Who Is In Da House les damos las felicidades y les adelantamos que estamos deseando escucharlo completo. ¡Gracias por no caer en la monotonía!
---