Kaytranada triunfa en los Grammy con un doble reconocimiento
Anoche fue una noche mágica y especial para el mundo de la música. Para muchos artistas, se celebró el evento más esperado del año en cuanto a reconocimiento. Hablamos de los premios Grammy, la distinción más popular y valorada en el ámbito musical, que busca destacar los logros más importantes del último año.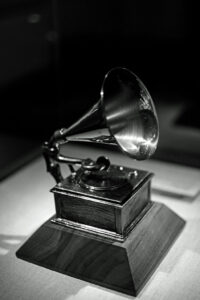 Pues bien, el triunfador en la música electrónica fue Kaytranada, quien además de llevarse el premio a mejor tema, se llevó también el de mejor álbum de música dance/electrónica. En la primera distinción de la que hablamos, superó a los otros nominados (Diplo y SIDEPIECE con On My Mind; Disclosure, Aminé y Slowthai con My High, Flume feat. Toro y Moi con The Difference y Jayda G con Both Of Us) con su tema junto a Kali Uchis, 10%. En la segunda, Bubba se llevó el premio, compitiendo con el álbum Kick I de Arca, Planet's Mad de Baauer, Energy de Disclosure y Good Faith de Madeon.
Por otro lado, también recibieron su galardón Thundercat con "It Is What It Is" al mejor álbum de "progressive R&B" y Hildur Guðnadóttir a la mejor banda sonora por su trabajo para la película de Joker, quién ya había obtenido otros reconocimientos importantes como el Óscar, el Globo de Oro y el Bafta. 
Si no pudiste ver la gala, puedes ver la reacción de Kaytranada a sus premios en los siguientes enlaces:
Momento Best Dance Recording For 10 %